The Best Creamy Mushroom Sauce for Steaks
None of the other creamy mushroom sauces compare! If you don't believe me, I dare you to try it. After all, good steak deserves the best mushroom sauce. 
It's not often that I use such highly subjective descriptors and food writing clichés as "the best", but honestly, life is too short for bad mushroom sauce! And, according to a number of steak-loving friends now, to use the adjective in this case is by no means an over-inflated exaggeration…
As featured in my debut cookbook, The Wholesome Cook,  now also including a lactose-free and dairy-free version.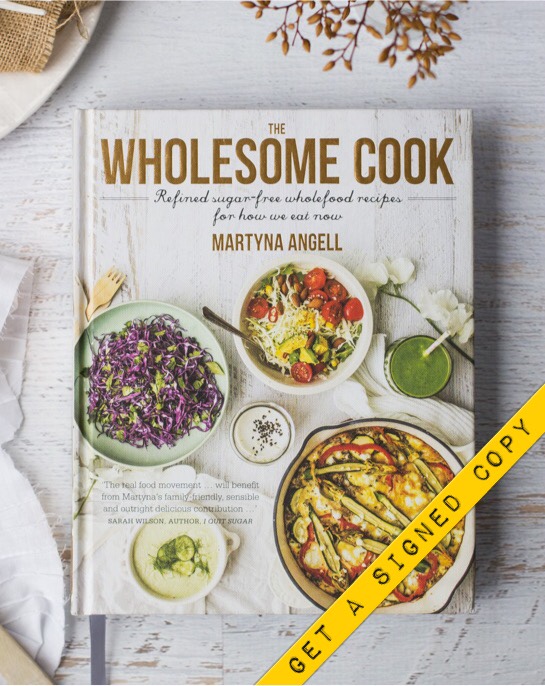 Back to the sauce. My test subject and an all round steak-lover, Matt, has done the hard yards for me in comparing my creamy mushroom sauce to so many others out there, that I've now lost count. It's probably enough to say that every single time he has tried it elsewhere, we've had to have steak two nights in a row, because none of the other sauces compared. Too runny, to tasteless, too gloopy. So what's my secret? Well there are 5 that make it work.
Butter. Cream. Mushrooms. Pepper. Salt. And a little time, to let the sauce cook down and develop more intense flavours. I love watching it bubbling away, condensing, turning a golden caramel brown colour and waiting for the few minutes it takes to cook. You can really smell the mushrooms and the consistency becomes just right!
If you don't believe me, I dare you to try it. After all, good steak deserves the best mushroom sauce. Speaking of which… 
If you are interested in other simple and delicious sauces for steak, try the Creamy Peppercorn Sauce, Cafe de Paris Butter sauce, Vanilla Bean Hollandaise or my Asian-inspired Chimichurri.
The Best Creamy Mushroom Sauce for Steaks
Author:
Martyna | Wholesome Cook
Recipe type:
mushroom sauce, sauce for steak
Prep time:
Cook time:
Total time:
This 5 ingredient Mushroom Sauce for steak is easy to prepare and tastes fabulous! Serve with steaks or schnitzels.
Ingredients
1 tsp olive oil or butter
150g button mushrooms, cut in half then sliced
150ml fresh cream
1 tsp freshly ground black pepper, or more to taste
1 tsp ground sea salt
(optional: 2 cloves of garlic, crushed)
Instructions
Heat oil in or butter a medium saucepan over medium-high heat. Add sliced mushrooms and stir-fry until they are lightly browned, reduce heat to medium.
Add cream, salt and pepper and bring to a boil. Cook for 5-8 minutes, stirring occasionally and watching that the cream doesn't overboil.
Once the sauce has reduced by half, add crushed garlic, if using, and cook for another minute.
Remove from heat and serve over your favourite steaks.