With as little as 3 ingredients and in less than 5 minutes you can now have dessert for breakfast, afternoon tea or as a low fat, low sugar alternative to other dessert-time treats.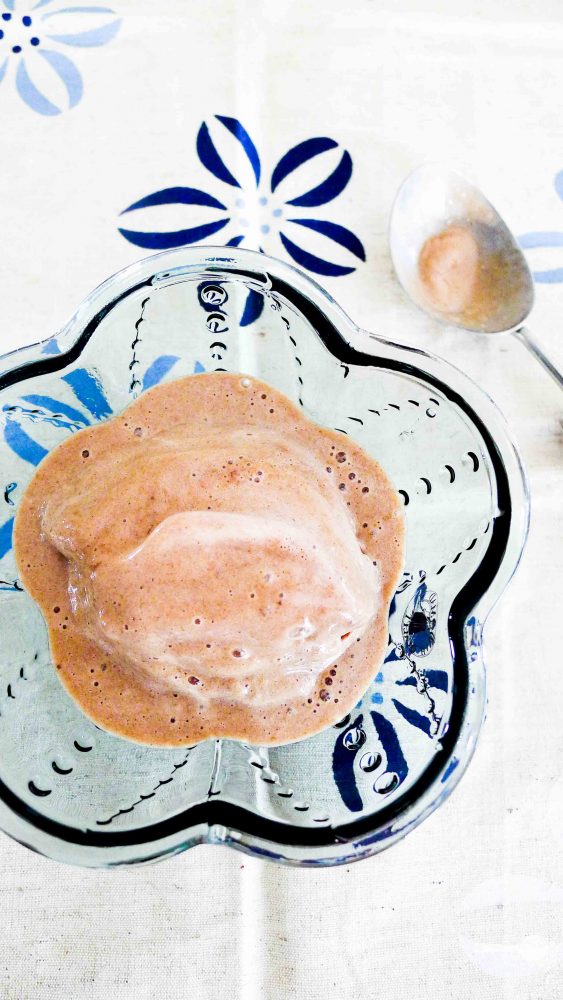 Similar to my LSA smoothie – Mr Chipconnoisseur's weekend breakfast staple, but denser in consistency, the choc banana ice cream has become one of my favourites instant pleasures. And it definitely wowed the crowds at my first cooking demostration yesterday. As the last dish of the day, I have to say it was probably the one that impressed the most. The all-women class was amazed at how quick and simple this recipe was, and how tasty the result.
With the price of bananas around $15 a kilo in Australia at the moment, it may seem like an expesive dessert, but I often find sightly over ripe fruit discounted to $6 a kilo at our local supermarket. They freeze very well and it is actuall frozen bananas that make the ice cream so inatant. Select slightly over ripe fruit, then peel, slice and keep in a zip lock bag in the freezer for quick and convenient access any time.
I love it too, because it is so versatile. If you're allergic to dairy or vegan, use lactose free milk such as soy, rice, oat or almond. If you would like to make the ice cream more creamy, add 1/4 of an avocado – it will add richness to it without altering the flavour.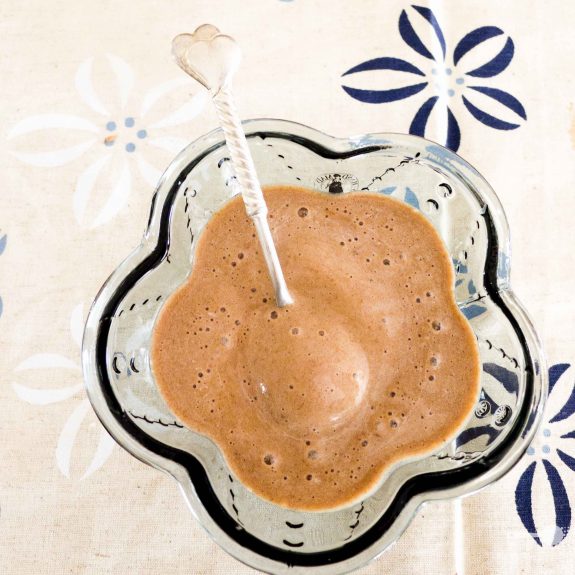 2

bananas

peeled and frozen

1

cup

milk of your choice

2

tbsp

cocoa powder
1/4

avocado

2

tbsp

malt powder

2

tbsp

oats or linseed

2

tbsp

protein powder of your choice

2

tbsp

crushed walnuts to top
To make the ice cream: place all ingredients in a sturdy jug and blend using a stick blender. The ice cream will have the consistency of soft serve. Return to the freezer for 10 minutes if you prefer a slightly less runny consistency.