Here's my Papa Baked Ricotta Cheesecake copycatrecipe that, seriously, comes this close to the real thing, you won't want to stop at one slice! Cooked by many, feel free to browse through the comments for additional tips and feedback. 
Where to get the original Pasticceria Papa Cheesecake?
A visit to Pasticceria Papa is a must when in Sydney, because their Baked Ricotta Cheesecake is… OUT OF THIS WORLD! 
The original Pasticceria Papa Torta Di Ricotta Cheesecake is so good, it has been voted Sydney's best cheesecake by the SMH.
Why is the Papa Cheesecake so good?
Now, if you've ever had a slice of the original cheesecake, you would know that the pastry that envelopes the lightest, most fluffiest and creamiest ricotta filling EVER, seems to be made out of one piece…
The ricotta filling is incredibly light and fluffy, heavenly almost. And the whole thing is quite low in sugar too, which is something you don't normally see with patisserie cakes.
Since I love reverse-engineering my favourite foods, I knew I had to make this cheesecake at home!
Tips for making Papa Baked Ricotta Cheesecake copycat recipe
So, there were two challenges with making this cheesecake. Firstly how to make the pastry wrap around the whole cheesecake – top, bottom and sides, seamlessly.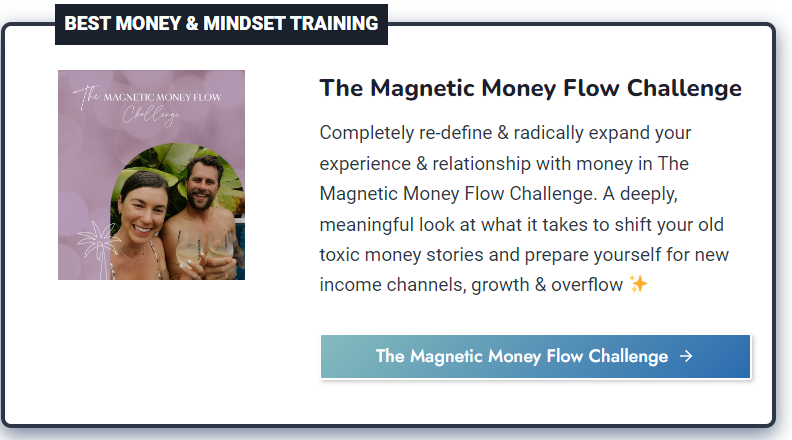 The second challenge came from the fact that the recipe is a better-guarded secret than Colonel's 11 herbs and spices, which meant that it would take some guesswork. I tackled the first problem by using the fail-proof slice pastry that reminds me of the one used by Papa.
In terms of the ricotta filling, I had a basic idea of what might go in it: ricotta, obviously. Eggs, but not too many, beaten into fluff – yes, that I knew from Mum's Polish cheesecakes. The ratios would take some guesswork, and a lot of expensive ingredients, I thought.
Luckily, the wonderful Lorraine from Not Quite Nigella has done some of the Papa groundwork before me. She had already baked an Italian Ricotta cheesecake based on a recipe featured in Maeve O'Meara's Italian Food Safari.
It was good, but since the pastry was a shortcrust one, it was not suitable for the lid. Crumbs were flying everywhere with each attempt to slice the cake. You see, the original pastry is almost a little chewy… I also found the filling to be a little too eggy. One egg didn't work either, so I settled on two.
Apart from reducing the amount of sugar and eggs a little further, adding vanilla extract and changing the ratio of ricotta and cream cheese, I added the famous "lid" to the cheesecake as well. It was as seamless and as light and fluffy as I had hoped for!
And so, finally, it all came together the third time around although I must say the second attempt was quite close too, but the lid didn't quite stick and the one egg filling was a tad too firm.
Now, you may be concerned about the amount of fat in this recipe because all ingredients are full-fat. Don't be. After all, if you are making a cheesecake, you might as well make it the best one there is and that means butter, full-fat cream, cream cheese and ricotta. No low-fat shortcuts here.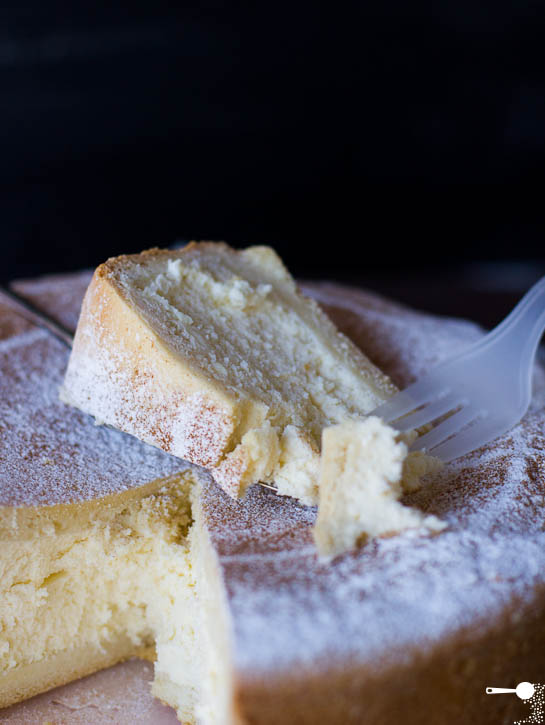 And trust me, you won't want to stop at just one slice! PS I think they have recently tweaked the recipe a little so this is more like the original cake. 
Pasticceria Papa Ricotta Cheesecake | A Replica
The Pasticceria Papa Ricotta Cheesecake Replica is the lightest and most fluffy cheesecake you'll ever make and in all seriousness, not that hard to make. Best made a day ahead to allow for proper chilling. All ingredients should be at room temperature BUT the pastry may need extra 5 minutes chilling if you are making the cake on a warm day. You will need a 20cm diameter (6cm high) springform cake tin. Reader suggestion: I find the best flour to use for the pastry is the Italian OO.
Ingredients
For the Cheesecake Pastry:
100

g

butter

softened

1/4

cup

caster sugar or unrefined golden caster sugar

1

egg

1/4

cup

fresh cream

2

cups

plain flour

3

tsp

baking powder

extra butter and flour for prepping the tin
For the Ricotta Cheesecake Filling (at room temperature):
2

eggs

1/8

cup

caster sugar or unrefined golden caster sugar such as Billington's

250

g

full fat cream cheese

(I used Philadelphia)

1/8

cup

caster sugar or unrefined golden caster sugar such as Billington's

1

tsp

vanilla extract

1/4

cup

full fat fresh cream

500

g

full fat ricotta
To serve:
1

tbsp

icing sugar, ground up natvia or unrefined icing sugar

2

tsp

cinnamon powder
Instructions
To make the Cheesecake Pastry:
Place butter and sugar in a bowl and beat with a mixer until light and fluffy.

Add egg and cream and continue mixing on a lower speed until combined (the mixture might appear separated, but that's ok).

Sift flour and baking powder together. Add to the batter and mix on low speed until the pastry starts to come together.

Knead into a ball with your hands, place back in the bowl and refrigerate for 10 minutes.

For the base and lid: cut about a third of the pastry for each base and lid and roll it out between 2 sheets of baking paper - it should cover the base of your cake tin.

Transfer one round of rolled out pastry together with the bottom sheet of baking paper onto the base of your tin. Cut excess dough and patch up any gaps with the leftovers.

Prick around with a fork and bake for 5 minutes, not longer, in the preheated oven. Remove from oven when ready.
In the meantime prepare the Ricotta Cheesecake Filling:
Place eggs and 1/8 cup caster sugar in a mixer bowl and beat on high speed until pale and fluffy. Set aside.

Place cream cheese and the remaining 1/8 cup caster sugar in another bowl and beat on medium speed until combined.

Add vanilla extract, cream and egg mixture from step 1 then mix on low speed to combine.

Add ricotta and mix on low speed to combine.
To assemble the Pasticceria Papa Ricotta Cheesecake:
Grease the cooled cake tin rim with extra butter and dust with flour. Shake off excess.

Place rim around the pre-baked base, with the baking paper hanging on the outside of the tin. Close the clasp.

Roll out remaining pastry into a log and place between two sheets of baking paper. Roll out to about 4mm thick and your cake tin's height. (You can do this in stages as it's hard to get the whole side into the tin at once.)

Transfer the strip(s) into the tin, pressing gently into the base and snug with the side walls of the tin. Continue to work right around the tin.

Cut off any overhangs by rolling your rolling pin over the top of the tin. Patch up any wholes.

Pour ricotta filling into the pastry casing and smooth out.

Using a knife, gently fold the pastry edges over the ricotta filling. Place the remaining circle of pastry over the top and using your fingers, gently "knead" the edges of the lid into the folded over pastry. It should look as if it were one piece all the way around.
To bake the Pasticceria Papa Ricotta Cheesecake:
Preheat oven to 180C (350F).

Place cheesecake on a lower middle rack of your pre-heated oven and bake for 45 minutes - the pastry should not crack within this time, but if it does, it will settle down as the cheesecake cools.

Once baked, leave to cool in the oven with the door ajar for 20 minutes. Cover with aluminum foil and transfer to a cooling rack, then once completely cool, cover with cling film and chill in the fridge overnight.
To serve:
Dust cheesecake with cinnamon and icing sugar and serve.
Notes
Recipe at www.wholesome-cook.com