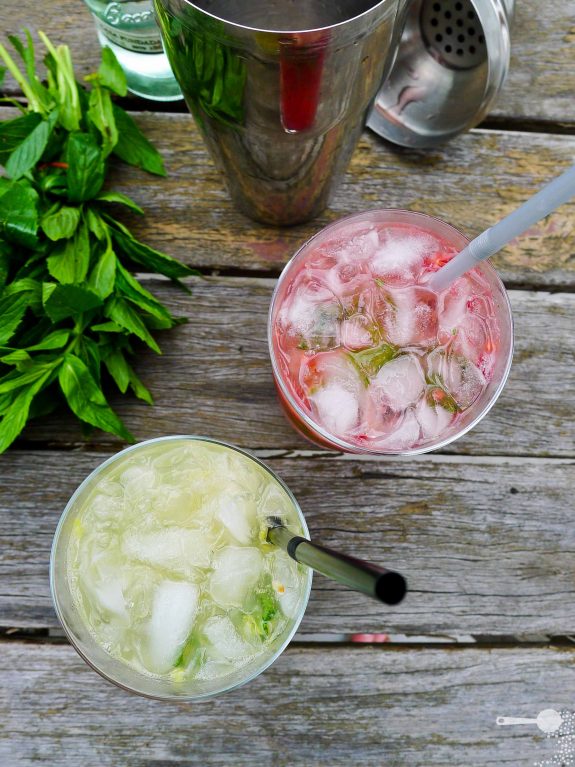 Finally. After the coldest December in over 50 years, I am thrilled to see the weather starting to warm up at last. If it wasn't for the abundance of cheap berries, big passionfruits, plump lychees and all sorts of stone fruit, you couldn't have guessed that December was the first month of Summer.
In other news, we had managed to be mostly unpacked and settled into our new home – complete with a freshly sown vege and herb garden, by the time the mercury started to rise above 25C. But then, the other day, it did.
Mr Chipconnoisseur took on the task of building two timber bunk beds that day and he was in a dire need of a liquid refreshment by the time I got home from doing groceries. It was a perfect day for a Summer mojito, I thought, and since I had all the ingredients on hand I quickly muddled up some limes with mint and raspberries for me and limes with mint and passionfruit for Mr.
We put our feet up for a siesta moment, and wished we had a waiter on hand to prepare us another round!
Serves 1
Summer fruit mojitos
Sip responsibly. Or you can omit the rum for an alcohol-free version of the drink, or see my non-alcoholic and sugar-free version of a Lychee Mojito.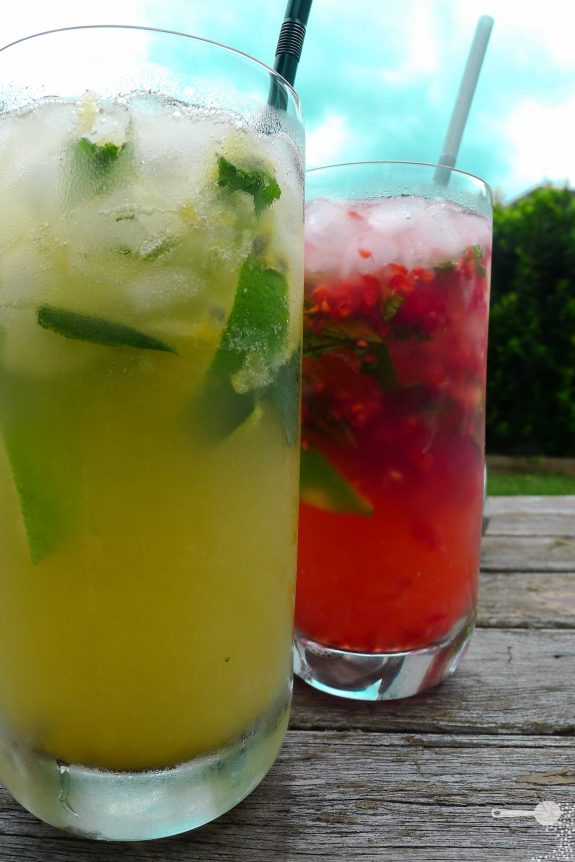 Raspberry lychee mojito // Passionfruit pineapple mojito
10 spearmint leaves
1/2 lime cut into wedges
1 tsp white sugar
8 fresh rapsberries + 2 fresh lychees /or/ 1 passionfruit, pulp only
2 tbsp Bacardi white rum
crushed ice
3/4 cup lychee juice /or/ pineapple juice
To make the mojito: tear mint leaves into the bottom of a cocktail shaker (or a big jar if you don't have one). Squeeze in lime juice and drop in the juiced wedges. Add sugar and fruits then muddle, or squash the lot around with the handle of a wooden spoon.
Pour in the rum, top with half a cup of crushed ice and shake vigorously to mix and chill.
To serve: pour the entire contents into a tall glass. Top with juice and more crushed ice. Sip through a straw with your feet up.