The following easy mince recipes work well with any ground meat: chicken mince, turkey mince, pork mince, veal mince, beef mince or lamb mince. Even fish and plant-based varieties! 
22 Quick Mince Recipes
Many of the following easy dinner ideas with mince can be made with any type of mince. Ground meat such as beef, chicken, turkey or or pork are great.
You can now also find plant-based vegan mince or mince meat mixed with veggies. Even fish can go well in some of them, – see my Fish mince recipe on hints how to make minced fish mixture.
Meatball Recipes
This IKEA-inspired beef mince recipe needs no introductions. Simple 4-ingredients mixture with a dill gravy goes down a real treat, every time.
Meatballs are great in soups as well, and nothing beats a noodly soup (you can add as many veggies as you like to this – baby spinach, broccolini and mixed frozen veg go here best).
New family favourite this pork mince recipe uses fresh pineapple and a sweet & sour sauce made from scratch that's perfect for chicken and fish as well.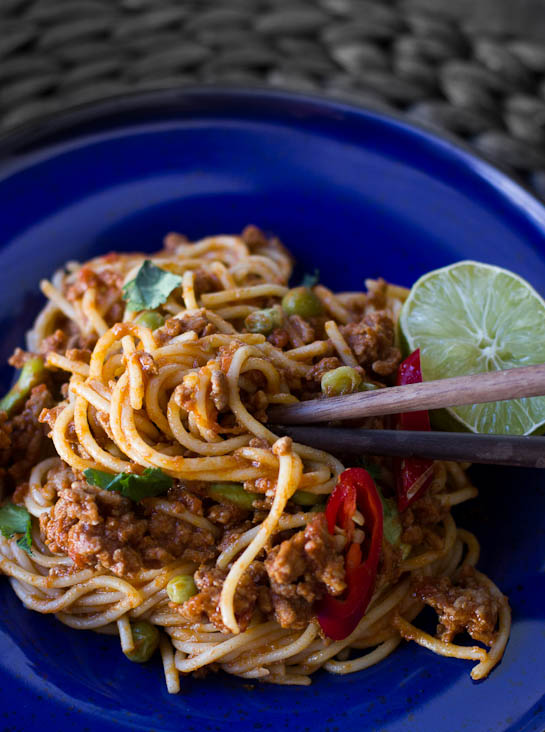 Spaghetti Recipes Using Mince
Add a South East Asian twist to your next Bolognese by adding some red curry paste to the mince recipe. Yum!
Save time and washing up by preparing your meatballs, sauce and pasta in one pot!
Dumpling Recipes Using Mince
These lamb mince dumplings are traditionally made for Chinese New Year, but they go down a treat any time of the year.
If you can't get chanterelles, opt for pine mushrooms or just regular button mushrooms in this chicken mince recipe.
Fish Mince Recipes
Super simple recipe using minced fish – which you can make at home with your food processor. They make for delicious sliders with some slaw.
Salmon burgers that are wholesome and easy to make? Yes please! You can also add the patties to salads or lunch boxes the next day.
This one is a bit of a treat in my books – plus you get the Chinese Masterstock recipe here as a bonus.
Other Dishes Using Mince
Pork baklava was made famous by one Sydney restaurant a while back, so I decided to make my own rendition of the recipe – its surprisingly tasty and a great recipe for entertaining.
A classic in its own right, Pork San Choy Bow is a family favourite all around. Serve with iceberg or cos lettuce leaves for a fun mid-week meal.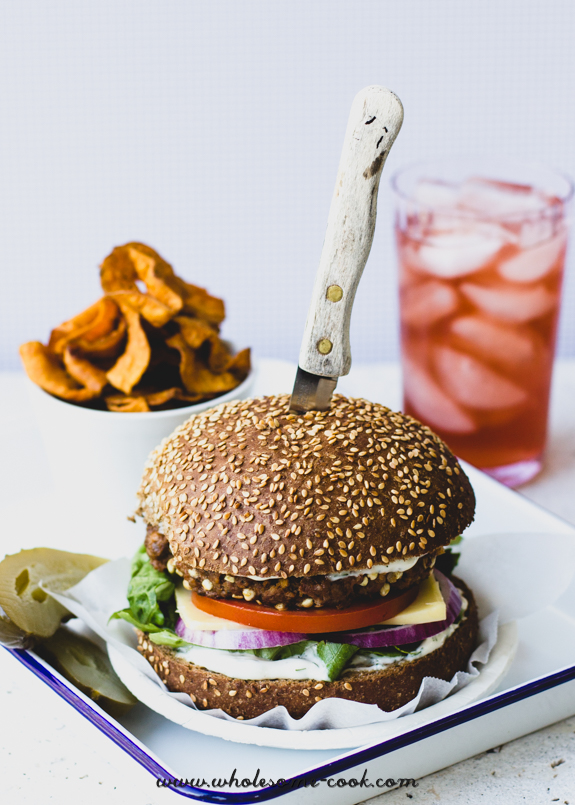 Add a little wholesomeness to a beef burger using buckwheat – the nutty flavour goes really well with the beef.
This recipe is great, not just for Easter. You can serve it for dinner, add the rissoles to lunch boxes and serve them with salads.
Veggie up your taco mixture and serve alongside traditional toppings (encouraging kids to add at least 1 veg topping) and you'll have yourself a fun mid-week meal. The mince freezes well, too!
If minced meat buns are your thing then this recipe is definitely for you.
I love a good sausage roll, especially on colder days, so it's no wonder these are a family favourite at ours. Stuffed with all manner of extra veg, of course!
Try something new with an Ethiopian take on mince – it's fragrant and goes well served in lettuce cups.
If you want a simpler version of the classic Beef Wellington then this recipe might just become your favourite.
In this recipe, beef or lamb mince is mixed with all manner of herbs and spices, and sweetened with chutney. Yes please!
Quick mince recipes don't get better than this spicy Thai minced chicken salad. Quicker than oredering takeaway.
Mince and rice stuffed cabage rolls are a classic Polish dish, it'd delicious and tasty.