Ho! Ho! Ho! Today I am going to share 40 of my favourite Christmas Recipes and Foodie Gifts from around the blogosphere. Some are mine, some belong to other talented bloggers out there. So sit back, grab a cuppa and start planning your Christmas Day menu.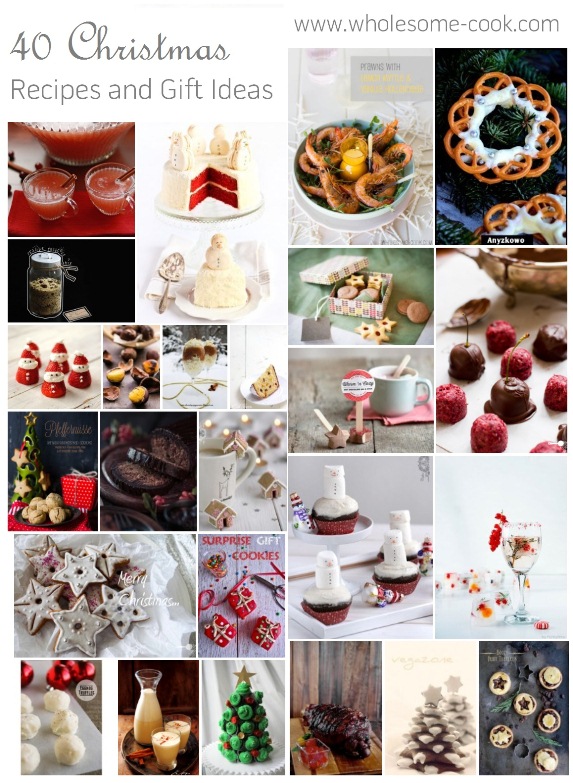 Oh, and do check back on Christmas Day for special Christmas giveaway and some news on my upcoming book, Guilt Free Desserts which will be out in February 2013 featuring a few very special guests and all vegan, all gluten-free and all processed sugar-free treats.
Note: some recipes are in other languages but you can use Google Translator to help you on the way. Simply click on the images to be taken through to the recipe pages.
Have a Safe and Happy Christmas from Wholesome Cook, Mr Chipconnnoiseur and the family.